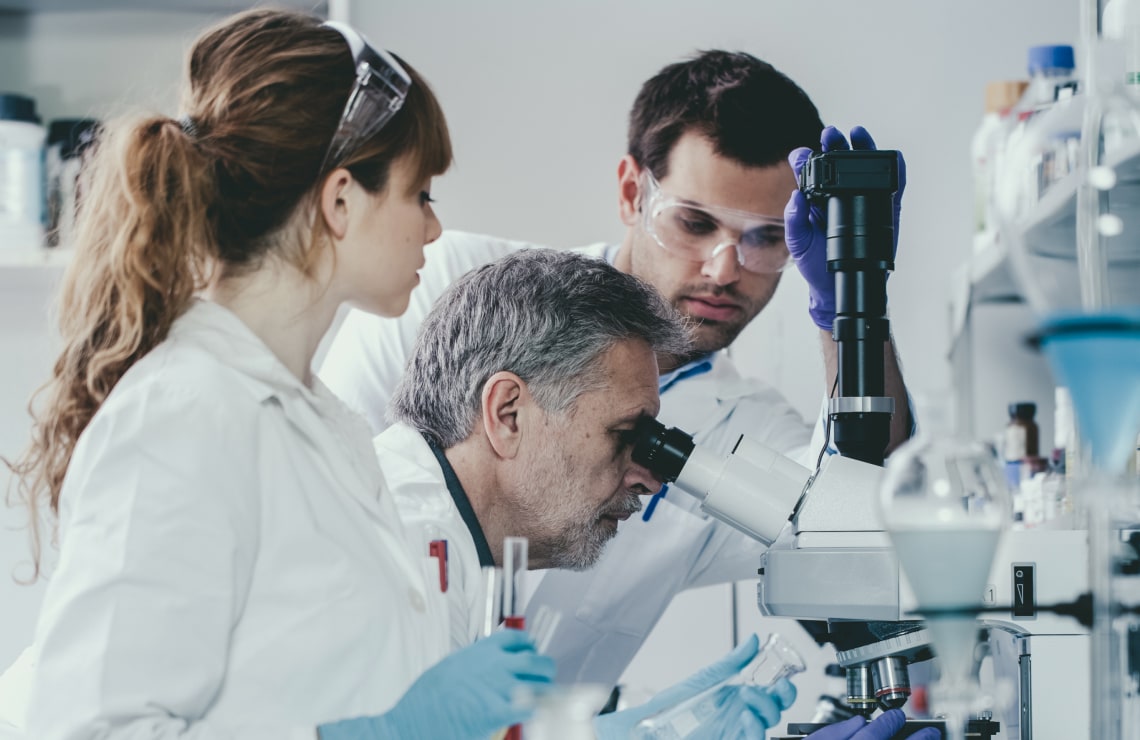 Company Overview
QSAM Biosciences, Inc. is committed to advancing the fight against cancer through discovery, development and delivery of effective treatment options to adult and pediatric patients. We aim to develop targeted therapeutic radiopharmaceuticals as safer and more efficacious alternatives to current treatment modalities in order to address large unmet medical needs and underserved patient populations. To that end, QSAM is developing a pipeline of next-generation radiotherapeutics to serve multiple indications.
Our lead technology, CycloSam®, is a clinical-stage bone-seeking radiopharmaceutical designed to safely and precisely deliver targeted radiation to tumors in the bone. CycloSam® delivers the beta-emitting radioisotope, Samarium-153, to areas of rapid bone formation through a chelant, DOTMP, emitting a potent yet controlled dose of radiation treatment directly to the tumor environment while minimizing radiation exposure to healthy tissue.
We believe improvements in formulation and manufacturing from a prior FDA-approved drug utilizing the same radioisotope has resulted in our drug candidate demonstrating significantly less impurities, lower costs and better availability. Samarium-153 DOTMP's highly stable complex, short 46 hour half-life and low impurity profile, we believe, when used either as a monotherapy or in combination with other more widely used treatments such as chemotherapy and external beam radiation, may demonstrate meaningful disease modifying results in primary and metastatic bone cancer, and have expanded clinical utility for additional indications.
Investor Contact Information
Transfer Agent
Transfer Online, Inc.
512 SE Salmon St.
Portland, OR 97214
T: 503-227-2950
F: 503-227-6874